This is for our advanced improvers where they get ready for swimming in the deep end and constantly strive towards perfecting their strokes and progressing to the Sharks. Great Teacher to child ratio at 1 teachers to 9 children.

Our SwordFish lessons take place every Saturday from 9.00am to 6.00pm
To book please email info@splashtastic.ie.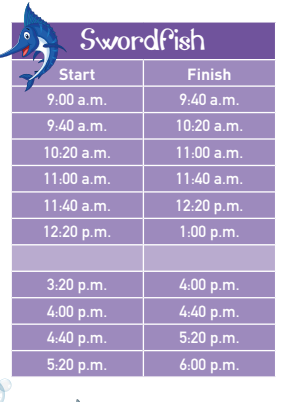 To book your childs place in any of our swimming lessons please email info@splashtastic.ie. Before you book please click on the 'swimming levels' link and use this as a guide to decide which class you should book your child into. Please note that early booking is essential as there is limited availability in each class.
Phone: 085 1052803 Email: info@splashtastic.ie